​The Augusta Regional Film Office helps connect producers with local resources. This includes free assistance with locations, coordinating with local crews and services and acting as a liaison with local government and business entities. Our goal is to make it easy ​for filmmakers to choose the Augusta Georgia region for all of their productions needs.


---

---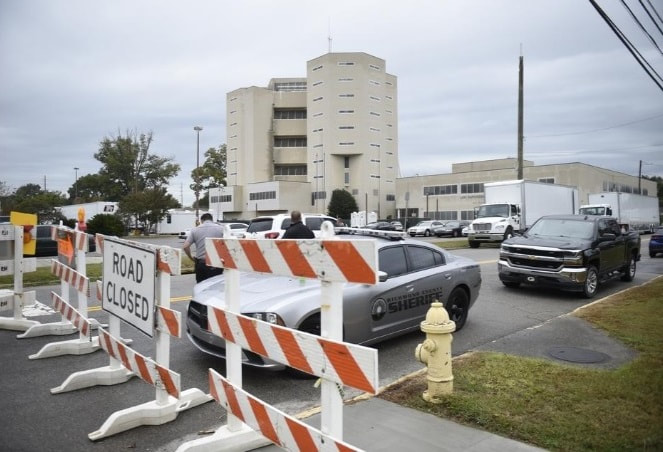 ---
​Filming begins at old Richmond County jail for 'The Suicide Squad'
By Jozsef Papp
Posted Oct 15, 2019 at 5:41 PM
Filming at the former Joint Law Enforcement Center on Walton Way is well underway for the movie "The Suicide Squad."
Scenes were shot at the old jail Tuesday and will continue Wednesday. Trailers are lined up on Fourth Street and in the parking lot, with Richmond County deputies providing security around the set. Fourth Street between Walton Way and Watkins Street was closed Monday.
Augusta Regional Film Office Director Brad Owens said big productions like this put the city on the map for future projects. The film office connects producers with local resources, including assistance with locations, local crews and acts as a liasion between local government and business entities. "It might not be as great as a movie that comes and films for a month, but we are certainly glad to have any movie coming to town in any capacity, especially one of this size," Owens said.
The movie is being directed by James Gunn and is a sequel to the 2016 movie "Suicide Squad."
"The smaller films that come to town are better for the local film workers, but we are glad to have any film in town," Owens said. "Any film that comes to town is better than no films coming to town, especially when you got one so big." One advantage Augusta has over the rest of the state is the old jail site. Owens said there is no other jail or building like it in the state that is empty and usable for filming. He credited the city for making it available and marketing it.
In March, the Augusta Commission voted to demolish the building at 401 Walton Way to make way for a new Juvenile Court facility. The building was closed in 2014, abandoned after years of complaints about water leaks, mold and health problems.
Owens hopes the city reconsiders the plan because the building is a great asset to have for possible future films. The building can be used as a hospital, military headquarters or jail since it looks modern, he said. "It would be my hope that the city might consider instead of demolition, maybe multi-purpose," Owens said. "In other words, is there a possibility that the building could be saved. That would be my preference because it makes us that much more marketable."
Although Augusta is considered a location town, Owens said, it has the same incentives as Atlanta, since the tax incentives are statewide.
Unlike Clint Eastwood's "The Mule," which was filmed last year in downtown Augusta, the set is closed to the public. Owens said people are more likely to see stars downtown at restaurants and bars than outside the set.
"Most of the people that got to meet Clint Eastwood met him having a drink over at Augustino's, if I'm not mistaken. The reality is that if you want to get a glimpse of them, the movie set is not the place to go," Owens said. "I would discourage anyone from trying to get a peek at the location."
"The Suicide Squad," starring Margot Robbie, Taika Waititi, John Cena, Idris Elba, Viola Davis and Pete Davidson, is expected to be released in 2021. The first film had a $175 million production budget and pulled in $746.8 million at the box office.
​
(click link)
www.augustachronicle.com/news/20191015/filming-begins-at-old-richmond-county-jail-for-the-suicide-squad?fbclid=IwAR23eJVcCcQnsFocY51ipFsjMpHLO7TazcgHSoF93C_5uqGXwj8n630jn5M
---
Locally produced period piece by Tim Johnson, KEEP THE ENGINE RUNNING, has been accepted into the Atlanta Shortsfest

and will be shown at the

Synchronicity Theatre, located at 1545 Peachtree St. E #102 Atlanta, Georgia.

Director Tim Johnson (left) on the set of 'Keep the Engine Running'
---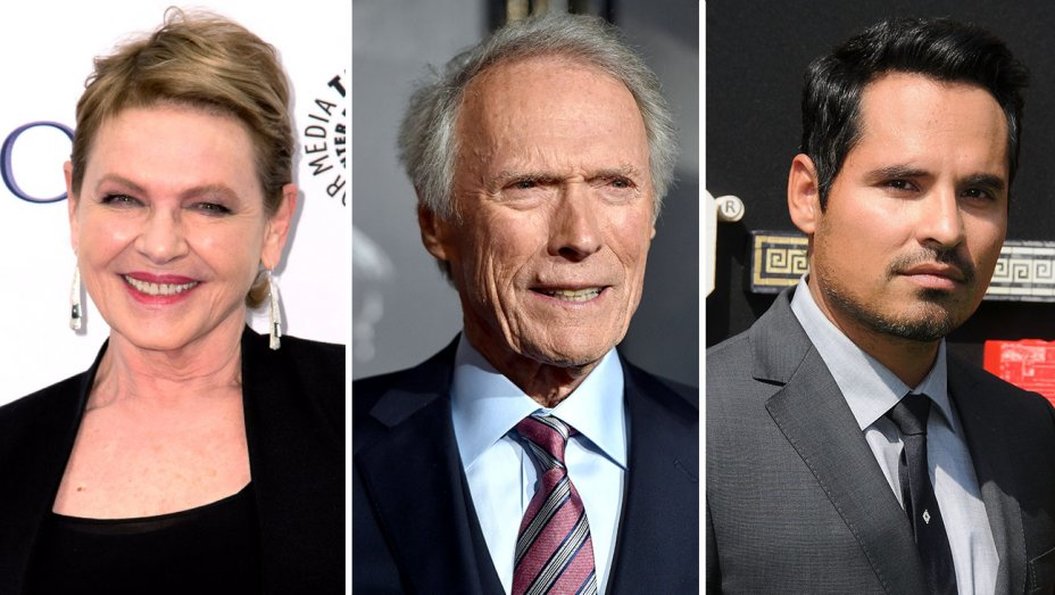 ​




​Dianne Wiest, Michael Pena Join Clint Eastwood's 'The Mule'
(Exclusive)
8:46 AM PDT 6/4/2018
by
Borys Kit
Eastwood is directing the project and is also starring, marking the first time since 2012's 'Trouble With the Curve' that the veteran Hollywood star will appear onscreen.Two-time Oscar winner Dianne Wiest and Michael Pena have joined Clint Eastwood and Bradley Cooper in Warner Bros.' crime drama
The Mule.
Laurence Fishburne, Alison Eastwood, Taissa Farmiga and Ignacio Serricchio have also boarded the production, which began shooting Monday in Augusta, Georgia. Eastwood is directing the project and is also starring, marking the first time since 2012's
Trouble With the Curve
that the veteran Hollywood actor will appear onscreen. The story, per the studio, focuses on Earl Stone, a man in his 80s who is broke, alone and facing foreclosure of his business when he is offered a job that simply requires him to drive. What he discovers is that he has just signed on as a drug courier for a Mexican cartel.
(Read more here)
​
www.hollywoodreporter.com/news/dianne-wiest-michael-pena-join-clint-eastwoods-mule-1116755
---
Sunday, June 10, 2018 -- Augusta Ga -- Local filmmaker, Tim Johnson starts production of the short film "Rhonda Rivers and The Rapids". The six day shoot will be filming at The Sunshine Bakery on Broad St, every night through Friday.​
The Mule, starring Clint Eastwood is currently in Augusta, They will be moving to Atlanta in a few days but will be back to "wrap" in a couple of weeks.
---
Clint Eastwood's new movie "The Mule" filmed along Broad Street where crews covered a sign on First Community Bank at Eighth and Broad streets with a sign that read "Illinois Mutual Credit Union."

---
In a four day shoot Beyond Casual Media is producing two 'Proof of Concept' reels to showcase the Augusta area's full production capabilities.
---
Can Augusta Cash in on Georgia's Multibillion-Dollar Film Industry?

MAY 4, 2018

|

WITT WELLS

In 2016, more top-100 box office films were shot in Georgia (17) than in any other state, including California (13), according to a report from Film L.A. Inc., the official film office for the greater Los Angeles area.

That trend won't end anytime soon. The program that started bringing filmmakers to Atlanta — the Entertainment Industry Investment Act, which was signed into law in 2005 — allows filmmakers to reduce production costs through a series of robust tax incentives. Films shot in Georgia that cost $500,000 or more receive a 20 percent tax credit,

​

buzzon.biz/2018/05/will-augusta-cash-in-on-georgias-multibillion-dollar-film-industry/
---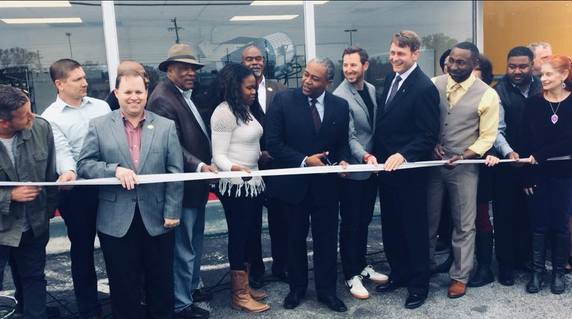 Augusta Film Office now up and running

Tuesday, March 27, 2018

AUGUSTA, Ga. (WRDW/WAGT)
-- The ribbon is officially cut and the doors are open at the
Augusta Film Office
. Commissioners, the mayor and film professionals celebrated the grand opening Tuesday.
Getting the building completely outfitted has taken about three years, and city officials say the spot on Gordon Highway will put Augusta on the map for more movies.
The building used to be a Krispy Kreme, but now instead of a kitchen there is now editing rooms, wardrobe, a makeup area and an entire soundproof set. Terrance Williams, with
indiegrip.com
, says every approval will have to go through this office.
​
(click on picture or link below for full story)
www.wrdw.com/content/news/Augusta-Film-Office-now-up-and-running-478099543.html
---
---
Warren County Chamber of Commerce Opens Film Office
Warren County has taken the plunge to try and attract film productions to our area by supporting the creation of the Warren County Film Office. The Chamber of Commerce has designated
Tammy Carden
as their official point of contact for the film industry and tasked her with promoting the county to the film industry.
Ms. Carden immediately started work and has unveiled a website (linked below) that she hopes will help production companies see all that Warren County has to offer to the film industry. The site contains points of interests, contact information and Ms. Carden has already begun location scouting for possible productions looking in her area.
Members of the Augusta Regional Film Office have been working with Ms. Carden and the Warren County Film Office to coordinate efforts to assist them in showcasing all that the area has to offer. Two joint location scouting trips have already taken place with producers looking for possible locations related to two different feature film projects interested in the surrounding area.
Please visit their webpage and contact the Warren County Film Office for more information.
filmwarren.wixsite.com/filmwarrencounty